Description
We are a global digital and data company offering services that transform data into value for organisations, thanks to a unique alliance of innovative AI technologies, proprietary methodologies & people expertise. We offer a comprehensive range of data-driven solutions built upon deep data science & AI technology: data strategy, data governance, medialake design, data-driven customer experience, precision marketing, multi-channel campaign management (SEO, SEA, Display, CRM) & brand creation.
Livres blancs
Data Gouvernance, Insights from the field
Télécharger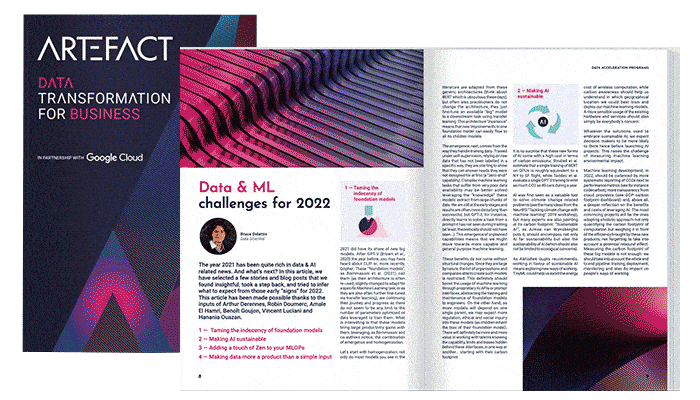 Data Transformation for Business
Télécharger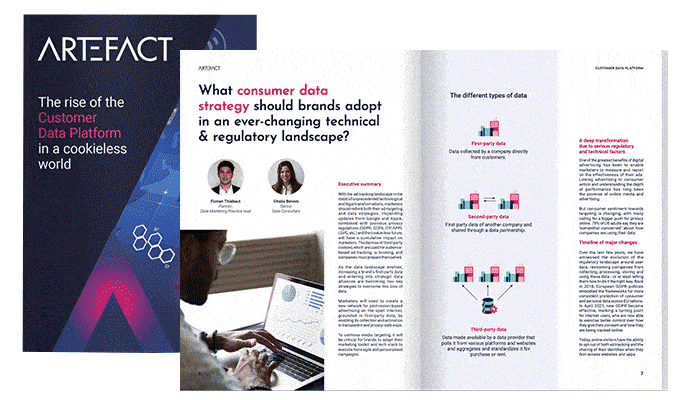 The rise of the Customer Data Platform in a cookieless world
Télécharger
Business cases
L'OREAL Trend Detection Innovating tomorrow's products today thanks to AI trend detection by Artefact
En savoir plus
SEB Advanced Retail Media strategies for Groupe Seb, at the core of the decision path
En savoir plus
UNILEVER How does Artefact support UNILEVER on Retail Media use cases to increase its sales?
En savoir plus